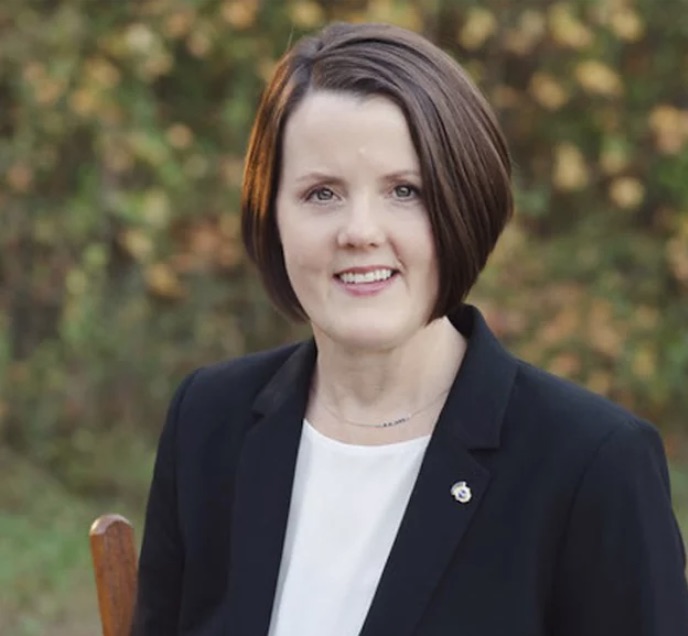 Cheryl Saucier created Mountain View Low Vision Services in the spring of 2019 to offer a wide variety of high quality low vision products to people with vision loss in our area. Cheryl has the clinical experience, assistive technology knowledge, professional connections, and integrity to help you discover what devices, services, technology and resources are available.
Cheryl works with individuals, families, agencies, medical providers, and facilities. Whether it is through our low vision products, workshops, or rehabilitation and contract services, Cheryl can help improve the quality for people living with vision loss.

Experience
Cheryl has been in the low rehabilitation field for over 25 years. She has impressive clinical training as a low vision therapist through the prestigious Low Vision Research and Rehabilitation Center at the Wilmer Eye Institute at Johns Hopkins. When it comes to knowing which low vision services, devices, and technology are the best fit, Mountain View Low Vision Services has got you covered.
Technology
There are many different types of technology that can help people with vision loss. Cheryl is a known leader in the region for assistive technology solutions for people with vision loss. She has served as an assistive technology instructor for the Vision Specialist in Vocational Rehabilitation program for the National Research and Training Center on Blindness and Low Vision. Whether it is off the shelf technology like an iPhone, high end OCR wearable devices, or anything in between, she can help you discover what works for your needs.
Connection
Successful low vision rehabilitation does not happen with one professional, one visit or one device. The latest research confirms that a multi-disciplinary team that provides comprehensive services offers the best possible rehabilitative outcomes for people with low vision. Cheryl has deep connections with key low vision providers in the area including low vision optometrists, low vision occupational therapists, assistive technology professionals, orientation and mobility instructors, state service providers, and consumer groups. You can trust her to connect you with the providers that are best suited to help you reach your goals.